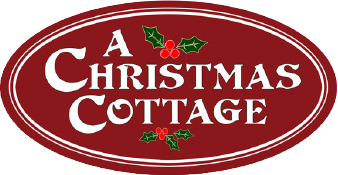 December 24, 2014
OMG! I was so blown away! What a fabulous gift for the community to be able to come and enjoy this! Thank you so much!


December 24, 2014
Always get amazed coming out here love the show love the neighbors and neighborhood
thank you reseda a must see for everyone


December 24, 2014
Thank you for keeping this going over the years, its been a great Christmas Tradition for us. Merry Christmas from our home to yours.



December 21, 2013
We went here tonight not knowing what to expect... We pulled up and saw the lights and thought ya it's cool.... but then the water show started and WOW!!!! All lights on the house danced along with the music and the water show too... Then Santa was there and he spoke to the kids.. Knew their names and asked what they wanted for xmas... It snowed up in the driveway... You have to see the windows of the house as each one has something animated in them.... It is only one house on the street that does this but worth the trip.. 6pm - 9 pm until Dec 25....


December 19, 2013
We loved your Christmas Display and look forward to going next year to see what's next. It really puts you in the holiday spirit, listening to the music, enjoying the dancing water show, watching the children talking to "Santa". It was definitely special. I recommend it to all the families. The kids will love it! Thank you so much for your efforts.


December 18, 2013
Took my kids to see your winter wonderland and they LOVED IT! I couldn't get them to leave. Their favorite part was talking to Santa. Great job bringing this to the neighborhood, we are definitely coming back again..and agian....and again!


December 12, 2013
This Christmas display epitomizes holiday cheer! Everything is fun, light, and magical. There's something for everyone, making this a real family treat! The water show features great holiday classics (with a few twists) and some beautiful lights, all synchronized with the music, coming together for a fabulous display. The snow and reindeer make the Christmas Cottage Southern California's very own piece of the North Pole and an absolute "must see" during the holiday season!


December 12, 2013
We've been coming for the last few years and each year it gets better and better. The addition of the dancing water show was definitely a highlight. The whimsical scenes in the windows are so much fun. Our kids loved the snowflakes falling and Santa's interaction with them made it even more special. It is just a great place to visit when you are making the rounds of viewing the Christmas lights.